Coronavirus Patient Information
COVID 19 Vaccination Pass
Who can get an NHS COVID Pass in England?
If you're aged 16 or over, you can get an NHS COVID Pass depending on your vaccination status or COVID-19 test results.
Your NHS appointment card from vaccination centres cannot be used to demonstrate your COVID-19 vaccine status.
GPs cannot provide letters showing your COVID-19 status.
What you need to get a pass
When you can get a pass

Where can you get a Covid Pass

2 doses of a COVID-19 vaccine in England

2 weeks after your 2nd dose

1. Access the NHS COVID Pass through the NHS App

You can access your NHS COVID Pass through the free NHS App on a mobile device such as a smartphone or tablet. Proof of your COVID-19 status will be shown within the NHS App. You will need and NHS login.

2. Use the online NHS Covid Pass Service

You will need an NHS login to use this service. You'll be asked to create one if you do not have an NHS login already.

3. Request a COVID Pass letter via the NHS Website

4. Request an NHS COVID Pass letter by calling 119

If you do not have access to a smartphone, computer or tablet and know that the country you are travelling to requires COVID-19 status, you can call 119 and ask for a letter to be posted to you.

The letter can take up to 5 working days to reach you.

For more information visit: NHS COVID Pass for events and travel - NHS (www.nhs.uk)

Negative PCR test or rapid lateral flow test within the past 48 hours

As soon as you get your result

If you did a rapid lateral flow test at home, report your rapid lateral flow test result on GOV.UK first

Positive PCR test within the past 6 months

After you've finished self-isolating and up to 180 days after taking the test
Practice access during the pandemic
Due to Covid-19, please DO NOT come to the practice unless you have not been requested to do so. All appointments are now being conducted by telephone in the first instance. This will ensure we can continue to provide essential care safely.
If you have any other queries please phone the surgery. If you have communication difficulties you may attend the practice to inform us so that we make alternative arrangements for you to seek medical attention should you need it.
NEED A DOCTORS APPOINTMENT ABOUT SOMETHING OTHER THAN CORONAVIRUS?
Here's what to do:
Contact the practice by phone
You will be assessed and where possible you will receive advice or care online or over the phone
If a face-to-face appointment is necessary, you will be advised on what to do.
If you are instructed to come to the surgery, patients are being asked to wear a face mask/covering when attending either surgery for any reason. Children under 11 are currently not required to, but may still wish to. If you don't have a mask, a scarf or something similar to cover your face and nose can also be used.
Thank you for your co-operation.
Face Coverings
The latest government advice is that face masks/ coverings should now be worn in shops and on all public transport. However if you cannot wear a covering due to a disability or health problem you will be eligible to use an exemption card.
For more information and to check if you may be exempt click on this link:
We are aware that some patients might be getting anxious about the Governments recent announcement around the use of face masks/coverings in various public settings.
GP's are unfortunately not in a position to provide individual risk assessments or letters for patients who feel that they should be exempt from wearing face masks/covering. Please refer to gov.uk website.
Links to patient information on Coronavirus
Underlying lung disease (British Lung Foundation)
People with Heart/circulatory disease
People with Rheumatoid Arthritis
People with inflammatory bowel disease
Ofcom & HMRC Covid-19 advice on scam calls & textsNational NHS Volunteering
We are powering the NHS Volunteering platform, in partnership with the Royal Voluntary Service.

If you are able to volunteer, please register.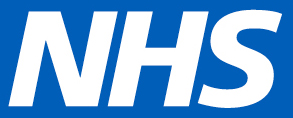 Other service changes during the pandemic
Due to the coronavirus outbreak we will temporarily accept repeat medication requests over the phone. You can also order medication by signing up for online services which can be accessed through our website, or by signing up for the NHS app. Please speak to a member of staff to register for online services if you have not already done so.
Due to the situation with Coronavirus we will not be accepting new registration forms at the practice in person. You can either post your completed registration pack including the GMS1 form in the post box at either site or send by Royal Mail, where one of our members of staff will process your application as soon as possible. If you are unable to do either you can register as a temporary patient over the phone.
Please see the information on the Gov.uk for advice to employees regarding isolation notes - Advice for employees
Social Prescriber - Local Support Services
If you have been affected by or are requiring additional support because of the coronavirus outbreak, please contact the practice. We will then refer you to our social prescriber who can advise you about local support services or help you access the help you need.
Our social prescriber is able to refer you to the NHS volunteer Responders service. The NHS volunteer responders can help with:
Collecting and delivering shopping, medication or other essential supplies.
Provide transport to patients who are ready for discharge from hospital and ensure that they are settled safely back into their homes.
Provide telephone support to individuals who are at risk of loneliness.
If you know someone who is vulnerable and does not have a local support network, please encourage them to contact the practice.
Who's at higher risk from coronavirus (COVID-19)
With the rules being changed it's now becoming more important to understand the difference between being:
'high risk' (clinically extremely vulnerable) and therefore still having to shield
or
'moderate risk' (clinically vulnerable) and being able to go out (for example if you cannot work from home) providing you're still social distancing.
Please click the the link below for further information on what to do if you fall into either of these categories:
https://www.nhs.uk/…/…/whos-at-higher-risk-from-coronavirus/
Coronavirus FAQ's
Q - Can you prescribe an inhaler I had some time ago just in case I need it but I am feeling well at present?
A - It is not appropriate to be issuing inhalers on the assumption you may need it. If you are feeling unwell you will need a telephone call from an appropriate clinician.
Q - I have various symptoms - can I go to work?
A - We can not give work related advice please refer to the NHS 111 self assessment tool