Coronavirus Patient Information
Coronavirus FAQ's
Q - Can you prescribe an inhaler I had some time ago just in case I need it but I am feeling well at present?
A - It is not appropriate to be issuing inhalers on the assumption you may need it. If you are feeling unwell you will need a telephone call from an appropriate clinician.
Q - I have various symptoms - can I go to work?
A - We can not give work related advice please refer to the NHS 111 self assessment tool
Social Prescriber - Local Support Services
If you have been affected by or are requiring additional support because of the coronavirus outbreak, please contact the practice. We will then refer you to our social prescriber who can advise you about local support services or help you access the help you need.
Our social prescriber is able to refer you to the NHS volunteer Responders service. The NHS volunteer responders can help with:
Collecting and delivering shopping, medication or other essential supplies.
Provide transport to patients who are ready for discharge from hospital and ensure that they are settled safely back into their homes.
Provide telephone support to individuals who are at risk of loneliness.
If you know someone who is vulnerable and does not have a local support network, please encourage them to contact the practice.
Who's at higher risk from coronavirus (COVID-19)
With the rules being changed it's now becoming more important to understand the difference between being:
'high risk' (clinically extremely vulnerable) and therefore still having to shield
or
'moderate risk' (clinically vulnerable) and being able to go out (for example if you cannot work from home) providing you're still social distancing.
Please click the the link below for further information on what to do if you fall into either of these categories:
https://www.nhs.uk/…/…/whos-at-higher-risk-from-coronavirus/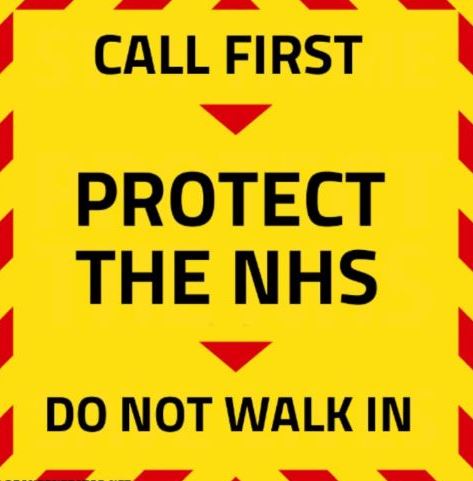 NEED A DOCTORS APPOINTMENT ABOUT SOMETHING OTHER THAN CORONAVIRUS?
Here's what to do:
Contact the practice by phone
You will be assessed and where possible you will receive advice or care online or over the phone
If a face-to-face appointment is necessary, you will be advised on what to do.
PLEASE DO NOT ENTER THE PRACTICE UNLESS YOU'VE BEEN ADVISED TO. THIS WILL ENSURE WE CAN CONTINUE TO PROVIDE ESSENTIAL CARE SAFELY