Coronavirus Patient Information
LINKS TO PATIENT INFORMATION ON CORONAVIRUS
Pituitary/ adrenal insufficiency (including steroid sick day rules)
Underlying lung disease (British Lung Foundation)
Children/young people T1 diabetes
People with Heart/circulatory disease
People with Rheumatoid Arthritis
People with inflammatory bowel disease
Ofcom & HMRC Covid-19 advice on scam calls & texts
National NHS Volunteering
We are powering the NHS Volunteering platform, in partnership with the Royal Voluntary Service.

If you are able to volunteer, please register.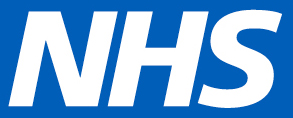 Practice Access
Due to Covid-19, please DO NOT come to the practice unless you have not been requested to do so. All appointments are now being conducted by telephone in the first instance.
If you have any other queries please phone the surgery. If you have communication difficulties you may attend the practice to inform us so that we make alternative arrangements for you to seek medical attention should you need it.
Due to the coronavirus outbreak we will temporarily accept repeat medication requests over the phone. You can also order medication by signing up for online services which can be accessed through our website, or by signing up for the NHS app. Please speak to a member of staff to register for online services if you have not already done so.
Due to the situation with Coronavirus we will not be accepting new registration forms at the practice in person. You can either post your completed registration pack including the GMS1 form in the post box at either site or send by Royal Mail, where one of our members of staff will process your application as soon as possible. If you are unable to do either you can register as a temporary patient over the phone.
Please see the information on the Gov.uk for advice to employees regarding isolation notes - Advice for employees
Coronavirus FAQ's
Q - Can you prescribe an inhaler I had some time ago just in case I need it but I am feeling well at present?
A - It is not appropriate to be issuing inhalers on the assumption you may need it. If you are feeling unwell you will need a telephone call from an appropriate clinician.
Q - I have various symptoms - can I go to work?
A - We can not give work related advice please refer to the NHS 111 self assessment tool
For further information visit our Coronavirus page
Face Covering Alert
Welcome to Rothwell & Desborough Healthcare Group